Top Runners Ready for HOKA Runaway Sydney Half Marathon Challenge
18 May 2023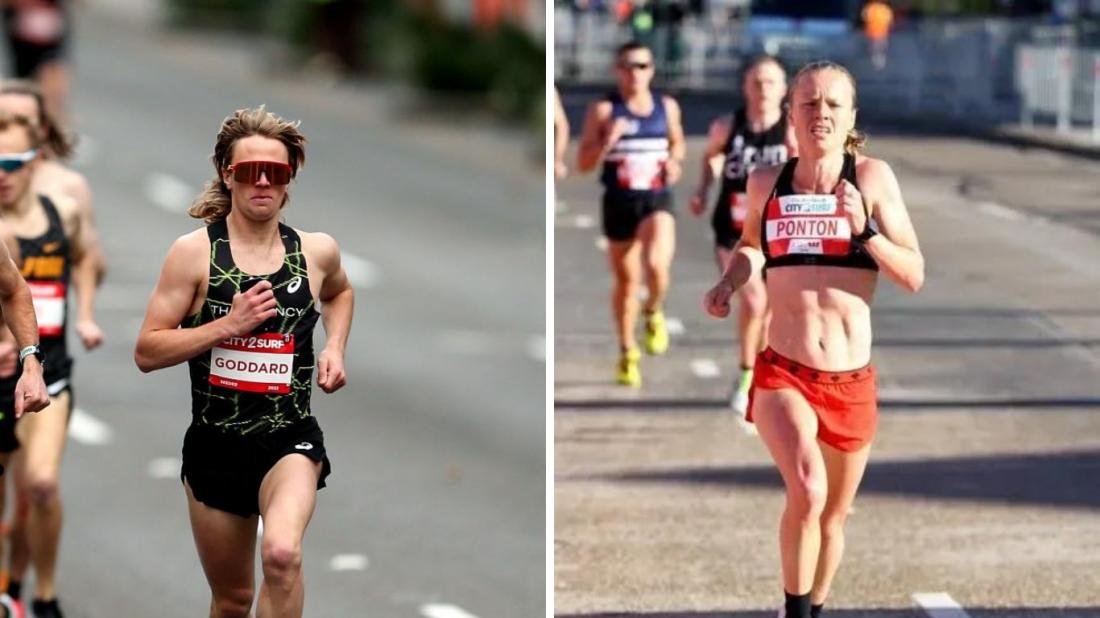 A host of the top road runners in the country are preparing to lace up their shoes and battle it out for the HOKA Runaway Sydney Half Marathon title this Sunday.
Sunday's event will see over 12,000 runners take to the streets of Sydney's CBD, with the fight for the top step on the podium in the men's and women's races after 21.1km to be a fierce one.
Sydney's Ed Goddard is expected to be at the front of the men's race, with the 25-year-old heading into the Runaway Sydney Half Marathon off the back of a string of strong results.
Goddard recently came out on top at the Sydney 10, and last year was second at the City2Surf and second in the half marathon on the Gold Coast.
"I'm feeling great ahead of Sunday's half, it's been a few years since I last ran at the event so I'm excited that I can get back out there on what's looking to be a pretty sweet day," said Goddard. "The course looks a little different and looks to be a nice update. My preparations have been great, it's my first half of the year and will be off a good three-month block of 180-200 kilometres a week."
The Runaway Sydney Half Marathon weaves its way through the Sydney CBD, taking in some of the most iconic landmarks in the city.
"The atmosphere is what I'm most looking forward to, I love how much support there is out on the course from both runners and spectators," said Goddard. "The course is super scenic and being able to legally run on the roads of Sydney is another perk."
At the top of the list out to challenge Goddard for the title on Sunday is Ben St Lawrence, who represented Australia at the London 2012 and Rio 2016 Olympic Games.
"I'm feeling quite good and am excited to line up in a strong field of some of Sydney's best runners," said St Lawrence. "I'm coming off a solid third place at the Sydney 10 a few weeks ago and will be looking to try to get on the podium again this weekend.

"My preparations have been going well, I've been logging some good training weeks with plenty of hilly long runs in the Blue Mountains which will hopefully have me ready to tackle the challenging course on Sunday," he said.
While the 41-year-old has been running in Sydney his whole life this weekend's Runaway Sydney Half Marathon will be the first time he's taken on this event, which celebrates its 30th anniversary on Sunday.
"I've been running in and around Sydney for almost 20 years now, but have never actually raced this event before, so I'm very much looking forward to finally ticking this one off the bucket list," he said. "As a coach with Run Crew I'm most looking forward to catching up with all of my teammates at the end to share the runners high amongst friends."
James Nipperess will celebrate his 33rd birthday on Sunday and the two-time Commonwealth Games representative will be looking to make the day a memorable one.
"This will be my second half marathon, and like a lot of people I'll be hoping to run a PB," said Nipperess. "It will also be my birthday on Sunday so hopefully I'll run a solid race in front of some of my friends and family. I'm going to run Berlin Marathon later this year, so this event will play a key part in this build up and I'm really looking forward to challenging myself on the iconic backdrop of Sydney Harbour."
In the women's race Ireland's Niamh Allen is preparing to race her first-ever half marathon on the streets of Sydney.
"I'm feeling excited but a little bit nervous given it's my first half marathon. However, I'm Irish and there aren't many Irish runners who can say they've ran a half through Sydney City," said Allen. "I'm going to enjoy every minute, especially on the downhills."
Allen was fifth at last August's City2Surf and is looking forward to stepping up to the half marathon distance.
"Training is going well, I recently raced the Sydney 10k out in Olympic Park and was pretty happy with my time," she said. "I just need to start off conservative and try build throughout the race."
Marnie Ponton will be lining up alongside Allen on Sunday with the 39-year-old most recently finishing 11th at the Osaka Marathon in February.
"It's been a little while since I've had the opportunity to run a half marathon and I'm very excited to race," said Ponton. "The preparation has gone to plan, with good mileage and quality sessions. I'm using this race to test the legs in my build up for a marathon in July."
Ponton is no stranger to the podium in Australia in recent years, winning last year's Canberra Marathon, along with marathons in Brisbane and Hobart in 2021, and a third place in Melbourne.
The event will start the Cahill Expressway, with runners making their way around the harbour foreshore, taking in the best of Sydney, before finishing alongside Hyde Park.
"I'm looking forward to racing around Sydney city with lots of atmosphere created by everyone running," said Ponton.
There will be a number of road closures across the CBD and Pyrmont on Sunday, with full details available here: https://runawaysydneyhalf.com.au/travel-info/traffic-impact/